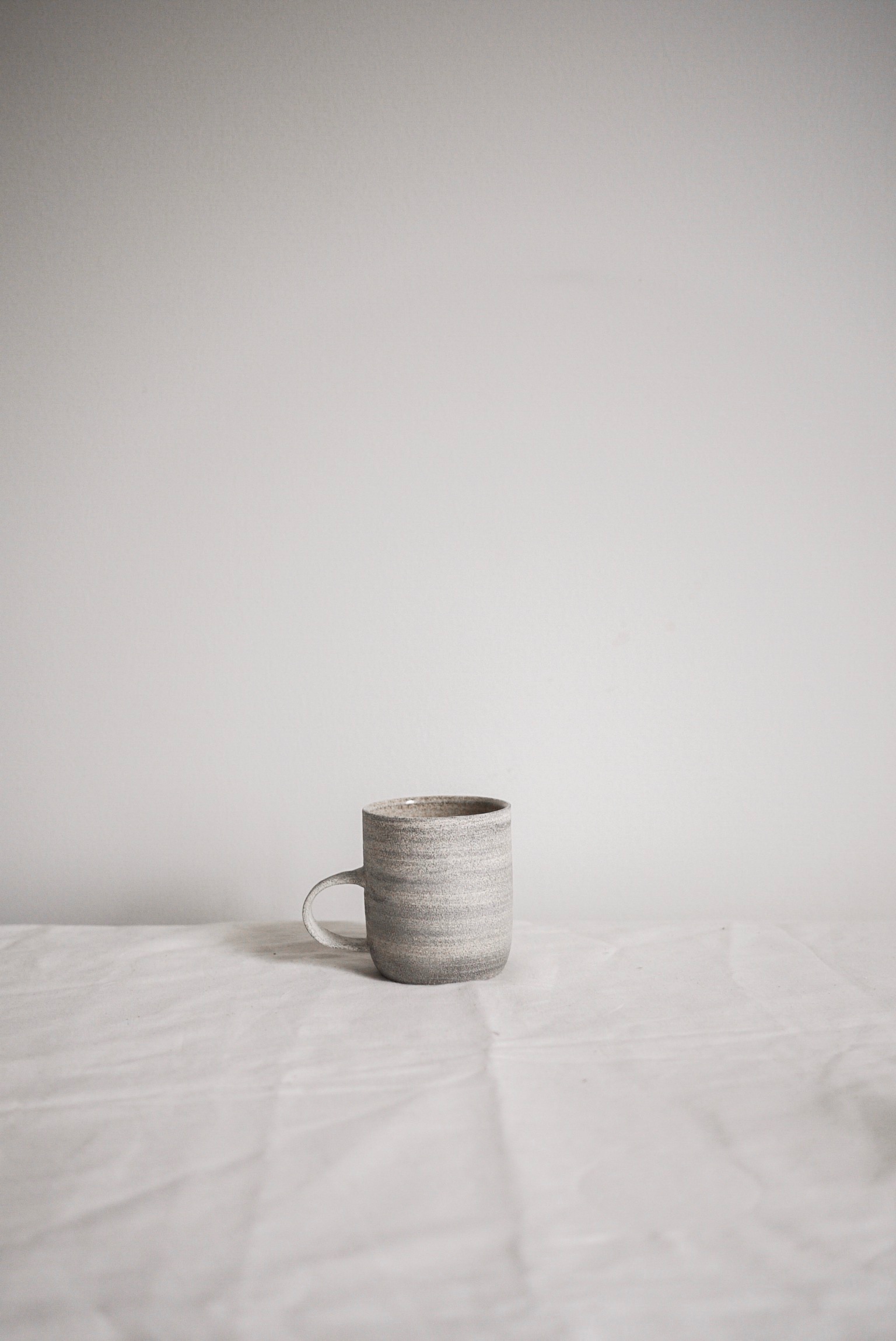 Everyday Mug in Stone
Each "stone" mug has a variegated texture, somewhat stripey due to the motion of the wheel. The unglazed exterior has a grey tone, and the interior is clear glazed and has some rust coloring from the glaze reacting with the stoneware clay body.
This mug measures 4.5" W x 3.25" H.