Vase with Single Stem Handle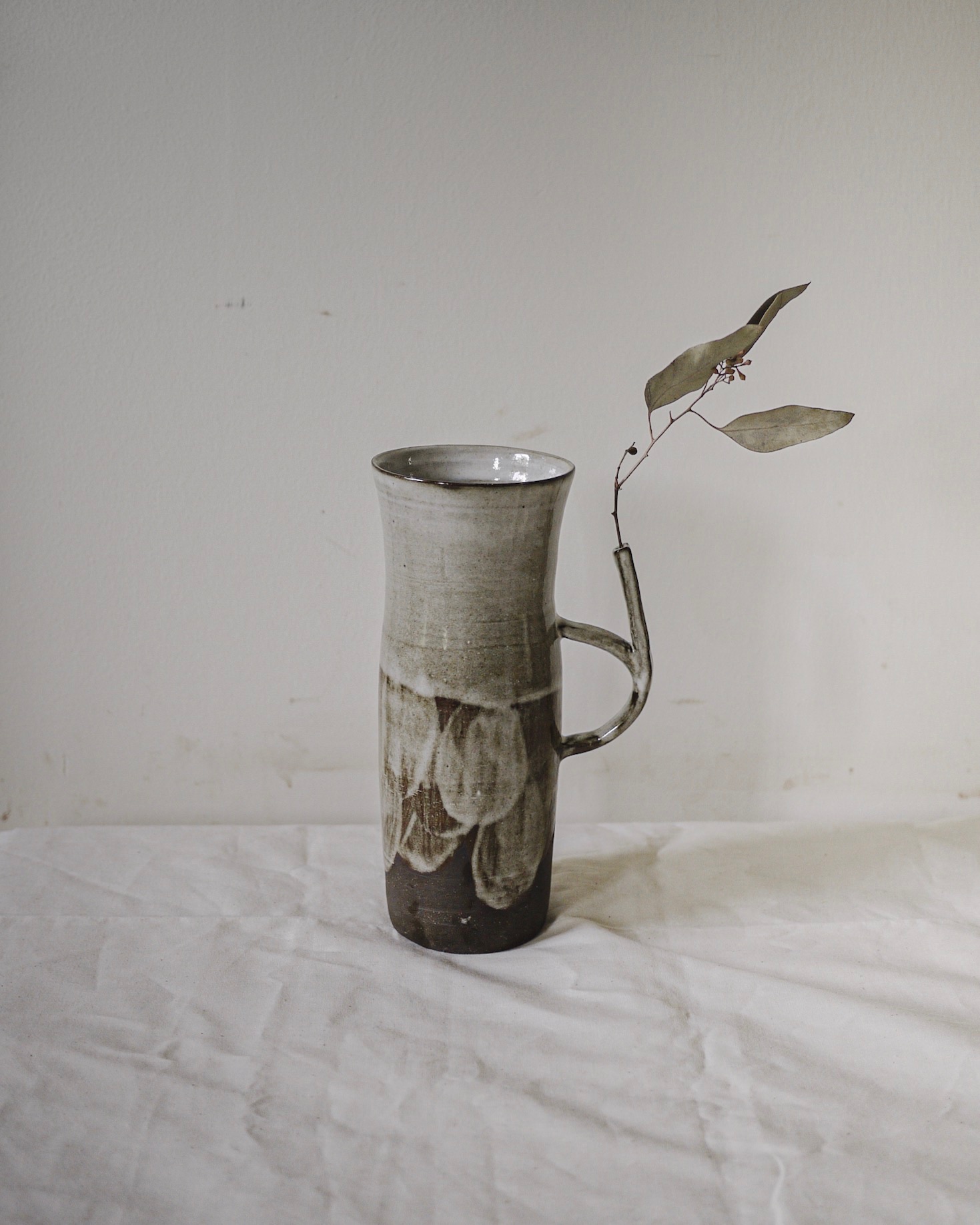 Vase with Single Stem Handle
A vase with a handle. The handle has a hollow section and a hole at the top to allow a single special stem to be displayed. This vessel is meant to be used as a flower vase, but I can't say that I haven't thought about serving wine out of it at my dinner table.
This vase is made with a dark stoneware clay body. It is glazed on the exterior with a painterly petals pattern, exposing the dark clay body beneath. The interior is fully glazed with a white glossy glaze.
Each vase measures 5" x 3.75" and is 9" tall.