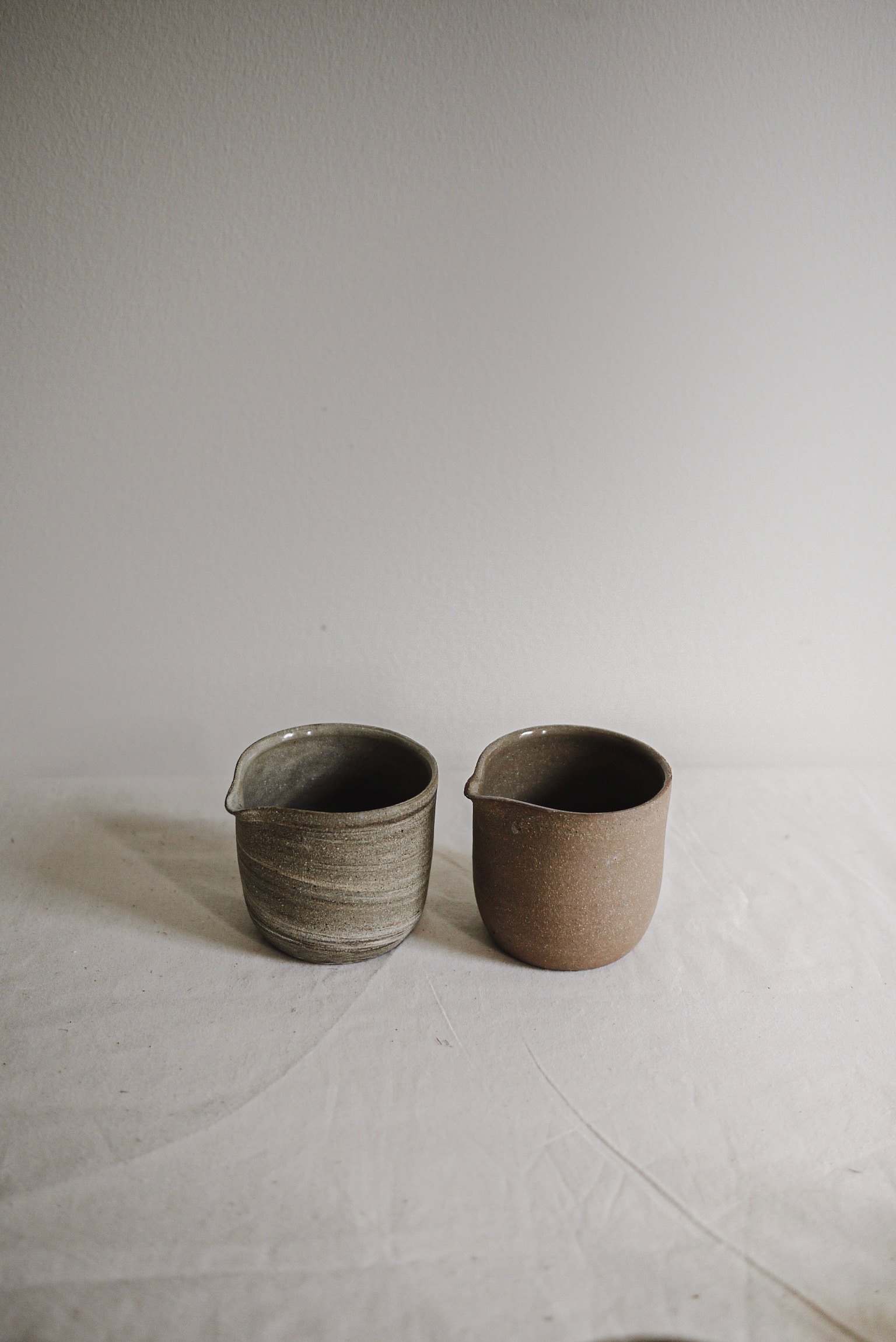 Creamer
This creamer can be used either for afternoon tea with milk and cream, or for a sauce to be served at the dinner table.
It is made with a stoneware clay body, left unglazed on the exterior, and clear glazed on the interior.
Each creamer measures 3" in diameter and 2.75" in height.