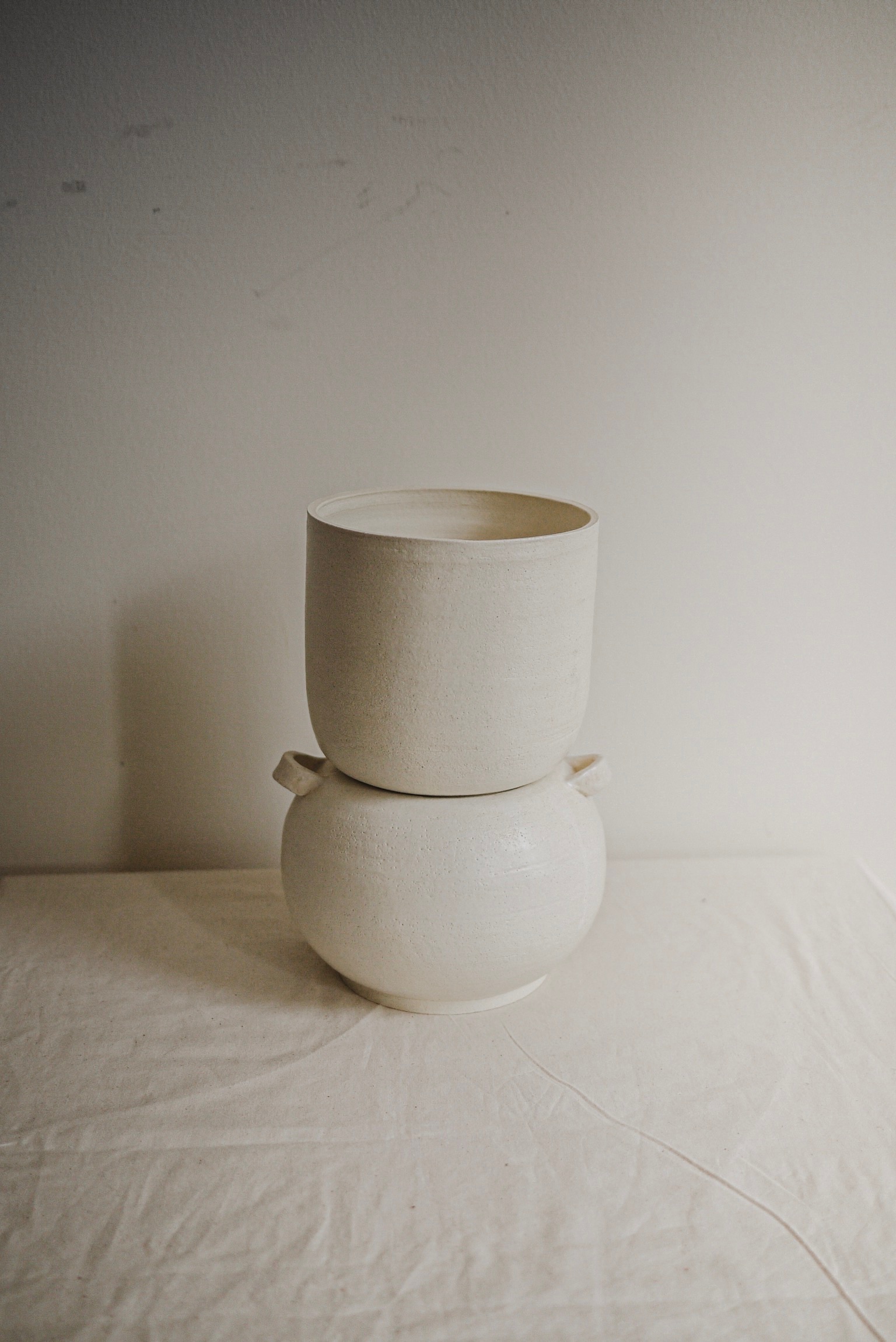 Belly Planter
Large belly shaped planter. It is two pieces. The top piece is a planter, which nests into the belly vase, that acts as a drainage dish for the health of your plant.
Made with white textured stoneware clay, glazed with a matte white glaze.
This piece measures approximately 10.25" x 6.25" x 6.25" when assembled.
sold out