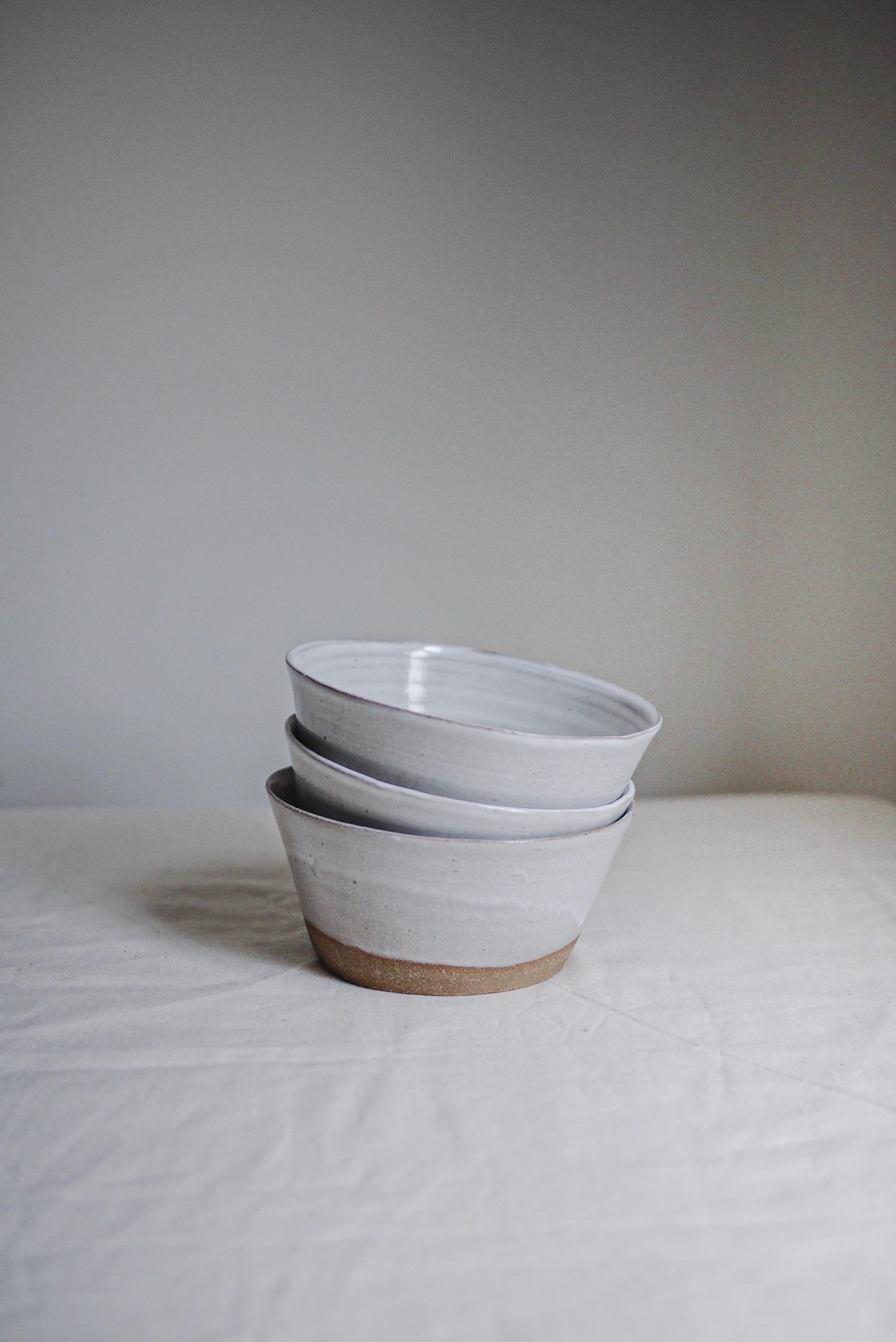 Bowl
Farmhouse style bowl with straight angled walls, made with brown stoneware clay body, and glazed with a satin gloss glaze. The clay is exposed on the exterior bottom of the bowl.
The glaze has a lovely painterly effect, showing the movement of its process.
These bowls measure roughly 5-3/8" in diameter and 2-1/8" tall.
sold out